Need Healthcare Workers in Action Now
We have all seen our lives turned upside down by the coronavirus pandemic. But we have experienced something different from the people of India. In March 2020, the entire population of 1.3 billion was put under a temporary lockdown—the world's largest. The Indian government eased lockdown restrictions in May 2020, hoping to boost the struggling economy, but the population density is so extreme there (especially in the slums, home to 200 million people) that "physical distancing" is impossible; now the virus is spreading at an unprecedented rate. India is currently ranked #2 globally in highest number of cases. As much as 55% of India's population could be infected. And in rural areas, there's only one doctor for every 26,000 people. But Good Shepherd can help.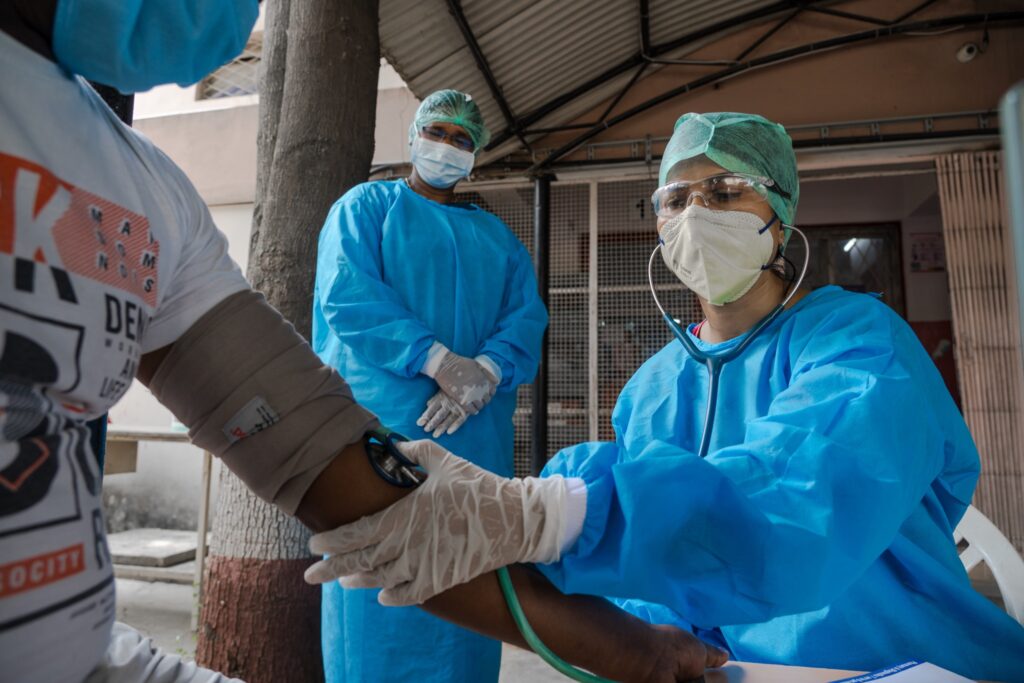 Your gift will empower the work of our hundreds of community healthcare workers, many of them working out of our pre-existing Good Shepherd School buildings. We quickly trained them to deal with this extraordinary crisis. You'll help them establish emergency health units, distribute hand washing kits, and set up hand wash kiosks–which are absolutely crucial in slum situations. You'll also provide urgently needed food supplements and help those who are economically devastated to survive. The government of India, racing to contain the damage of the pandemic, is calling on private clinics to support the nation's strained healthcare system. As we respond through our clinics, we represent Jesus.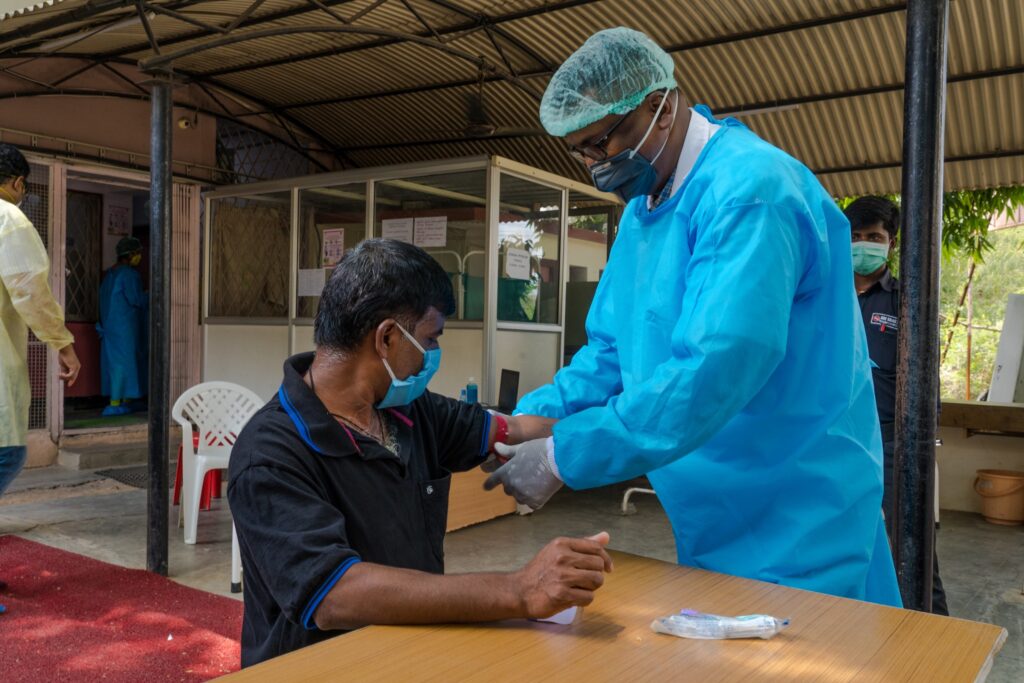 The World Health Organization says that India's response to the coronavirus will "decide the world's future." It's the truth…. but it's not just a medical thing. We are the hands and feet of Jesus to the poorest of the poor, the ones in the most need in India… those facing unthinkable degradation, even death, unless they get help. We are so grateful for you … for your willingness to be involved personally in our work, our compassionate programs, using every possible opportunity to share the love of Jesus with the people of India.
Now, we find ourselves in a unique moment, an unprecedented moment, in India's history … a moment when we can demonstrate the love of Jesus in new powerful, practical ways. We have seen what God can do when we minister to the physical needs of India's poor. We have seen lives touched and transformed by the power of God's love.
Please prayerfully consider how the Lord has blessed you and kept you, even during these trying times, and give what you can. You and I have the privilege of easing their suffering, saving lives–and serving them with the love and compassion of the living God.